Månadens konstnär vid Bildkonstakademins bibliotek
Månadens konstnär är en fortlöpande utställning i biblioteket som presenterar konstverk av studerande och lärare vid Bildkonstakademin.
Februari-Mars 2020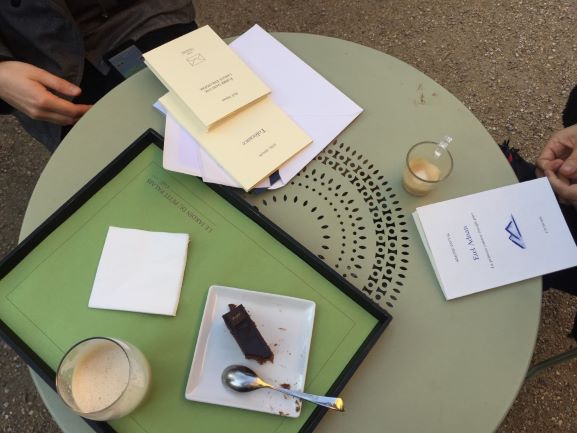 élan
Élan is an intercultural, communicative and collective project, manifesting in a curated publication of concepts, interviews, texts, paintings, sketches and photographs by and with friends, colleagues and people that we have encountered during our research.
The mountain, around which french-lebanese author and painter Etel Adnan is constantly circling in her work, serves us as a point of reflection, and Adnan's multidisciplinary approach informs our own.
Élan is an expression of our relations between Germany and France, and beyond, featuring texts in German, French and English.
"Månadens Konstnärs plock" ur Bildkonstakademins bibliotekssamling: Etel Adnan: Master of the Eclipse: and other stories
Om du är intresserad av att delta, kontakta biblioteket: lib.kuva@uniarts.fi