Changes in Arsca login, favourite lists and e-mail notifications
After the system change Arsca login works with Uniarts-account or e-mail. Transfer your favourites and saved searches by 30th of June.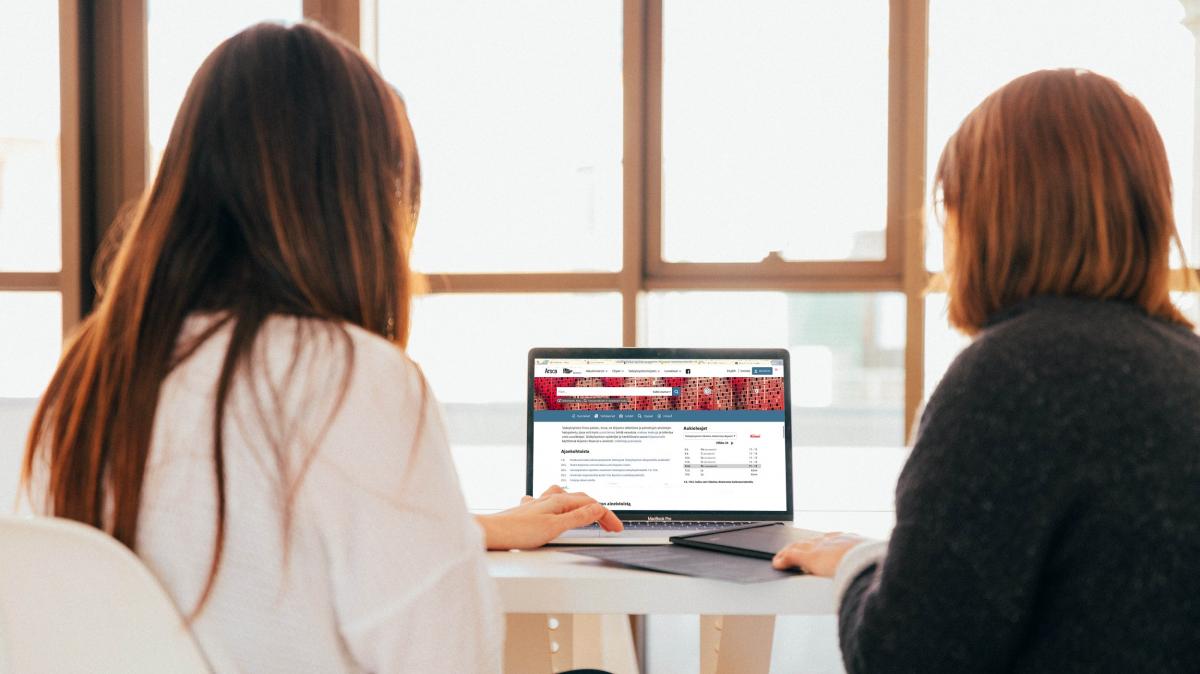 Changes in Login
Due to the introduction of the new library IT-system Alma, customer e-services such as loan renewal and payment of fees are disabled on 30 June in Arsca search service. Making reservations was disabled on 12 June. These services are available again in August. However, databases and search service are in use during the break.
After the system change in August, Uniarts students and staff will login to Arsca with their Uniarts credentials (HAKA-login) and other customers use their email.
When logging in by email, the customer orders a single-use login link to their email. The email must be the same as the email address in the library's customer information. The link only works on the same device on which it was requested (for example you can't order the link on your computer and then open it on your phone app). We require each customer to have a unique email address: the same email cannot therefore be used by many customers. If you don't want to use email for log in, we will not be able to provide all the Arsca services for you.
Customers don't need the library card for logging in to Arsca anymore, it is only needed for borrowing the library material.
Favourites and saved searches
The Finna search service Arsca is a system separate from the library system Alma, which is why saved searches and own favourite lists will disappear from all customers who does not have Uniarts-account. Searches and favourite lists of Uniarts members will remain, but links don't work anymore. That is why you need to build your favourite lists again.
Do this by 30 June to transfer your favourites and saved searches to the new Arsca:
1) If you have Uniarts-account:
Save your favorites by emailing them to yourself or exporting to RefWorks; in August search and save your favorites again in Arsca.
Saved searches are preserved in your own account and need no action.
2) Customers without Uniarts-account:
Save your own favorites by emailing them to yourself; in August, search and save your favorites again in Arsca
Saved searches can be downloaded as a file prior to Arsca's update and uploaded in August to the new Arsca: 1) go to the "My Data" page in Arsca Download and Import My Data/Delete Account, 2) Click on "Download favorites and searches as a file". 3) In August, after Arsca opens again, go to your own to your information, and click "Import favorites and searches from the file" and upload the file you saved above to Arsca. 4) The file also comes with the old favorites that were on the list and must be deleted separately in Arsca.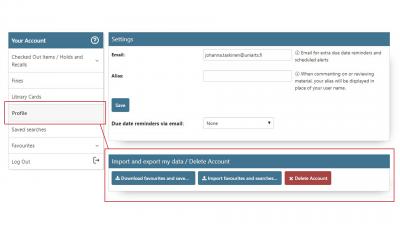 Notifications
The alternative email address for additional due date notifications will also be disabled. In the new library system Alma, you only have one primary email address for all messages in your user profile.
For further information: lib@uniarts.fi.