Sheet music manuscript catalogue now completed
Sheet music manuscript catalogue is now completed and score manuscripts found from library collections of composer Ida Moberg are digitized.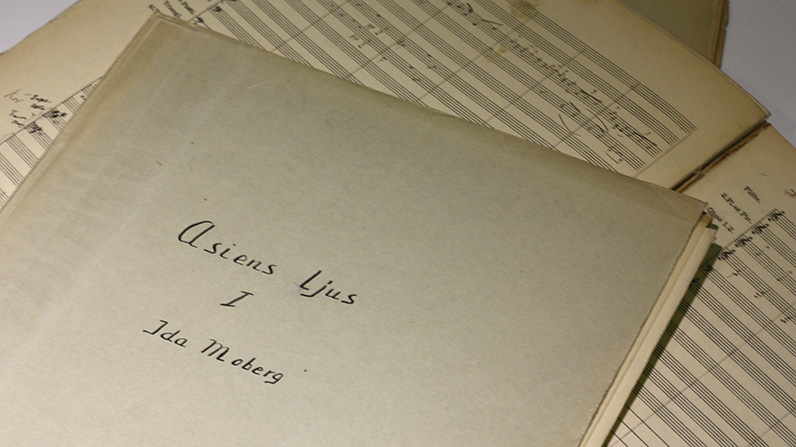 The catalogue of sheet music manuscript collections available in Uniarts Sibelius Academy Library is now completed. You find the catalogue from Helda service. For now on, you may find all sheet music manuscripts from the list except the manuscripts of Erkki Melartin which are catalogued separately in Helda. A huge cataloguing job is done by Eemeli Solehmainen, who worked as a civilian serviceman at the library. To get the idea of the huge amount of work: when Eemeli began his job, the catalogue had 70 pages. When he finished, the number of pages are 230! Thank you Eemeli!
Besides the cataloguing and other library chores Eemeli also digitized all those score manuscripts of composer Ida Moberg (1859-1947) available in the library collection. You may find them indexed by her name from our Doria collection of digitized scores. Her unfinished opera, Asians Ljus, is among them!
Thanks to Eemeli's work it's now possible, for the first time, for researchers and other customers to see directly which manuscripts the library has in it's collections. Because the manuscript archive is not accessible for customers, this has previously been quite a complicated process.