Isabella Leonarda 400th Anniversary
To celebrate the jubilee year of composer Isabella Leonarda, we collected library materials from our collections.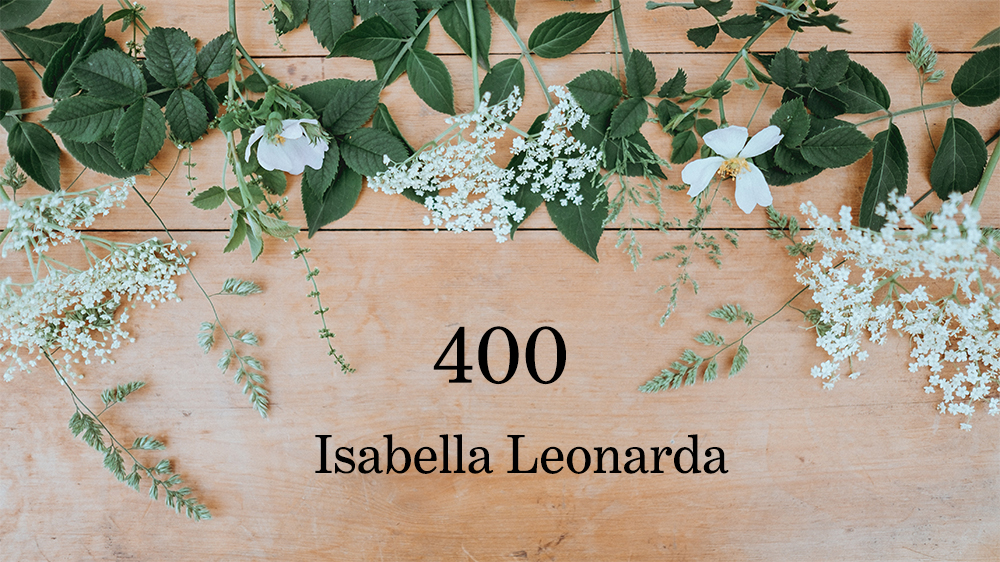 The year 2020 is not only the year of Beethoven. The year is also the jubilee year of composer Isabella Leonarda (1620—1704). This Italian composer, born 400 years ago, was prolific in Baroque music, with a particular focus on motets. To celebrate the jubilee, let's have a look of Leonarda material found in the library. Links take you to the library search service Arsca or directly to the database where that material can be found.
Dedication to sacred works
Isabella Leonarda served as a nun. In addition to composing, she performed the administrative functions of the monastery and taught music. According to some sources, she did not publish her music until she reached the age of 50, although composing she had been doing since she was young. Leonarda, who composed over two hundred musical pieces, had a habit to dedicate her works to the people who financially helped the monastery and also for Virgin Mary. That was her way to emphasize her spiritual dedication. It is speculated that her Italian contemporaries, such as Barbara Strozzi, were once better known outside Italy, as they also composed secular music.
Sonatas (op. 16)
It is considered that Isabella Leonarda's most notable compositions were her sonatas. Sheet music for the sonatas for string instrumets and organ (op. 16) can be found with the help of library search service Arsca. Cappella strumentale del Duomo di Novara recorded the work in 2004. If you have Uniarts-account, you can listen to sonatas straight away from the streaming service Naxos. Log in to the service from the database list and after that use this link which takes you to the album.
Earthly Angels
From the sacred music collection of Baroque era, Earthly Angels (2018, Alba Records), you may find more Leonarda's works. It is a project put together by soprano Kajsa Dahlbäck for her doctoral concert in Uniarts Helsinki Sibelius-Academy. The first album of Earthly Angels was selected in 2018 as Recording of the Year by Finnish Broadcasting Company, Yle. It contains, in addition to Leonarda's sonata op.16 No.12, vocal music by Leonarda: Sacri Concerti op.3: Volo Jesum. From this link you may listen the work with your Uniarts-account from Naxos streaming service. The album is also available for borrowing as a physical CD when the library opens in August. The collection introduces you to music of other contemporaries as well.
More information and works
More library collections of Isabella Leonarda can be found from Arsca search service. With Uniarts-account you are able to explore the databases further. For example collections of Alexander Street Press has digital scores of Leonarda's works.
Main references for this composer bio: www.oxfordmusiconline.com, Women's Sacred Music Project