Töölö Campus Library's magazine collection opened for borrowing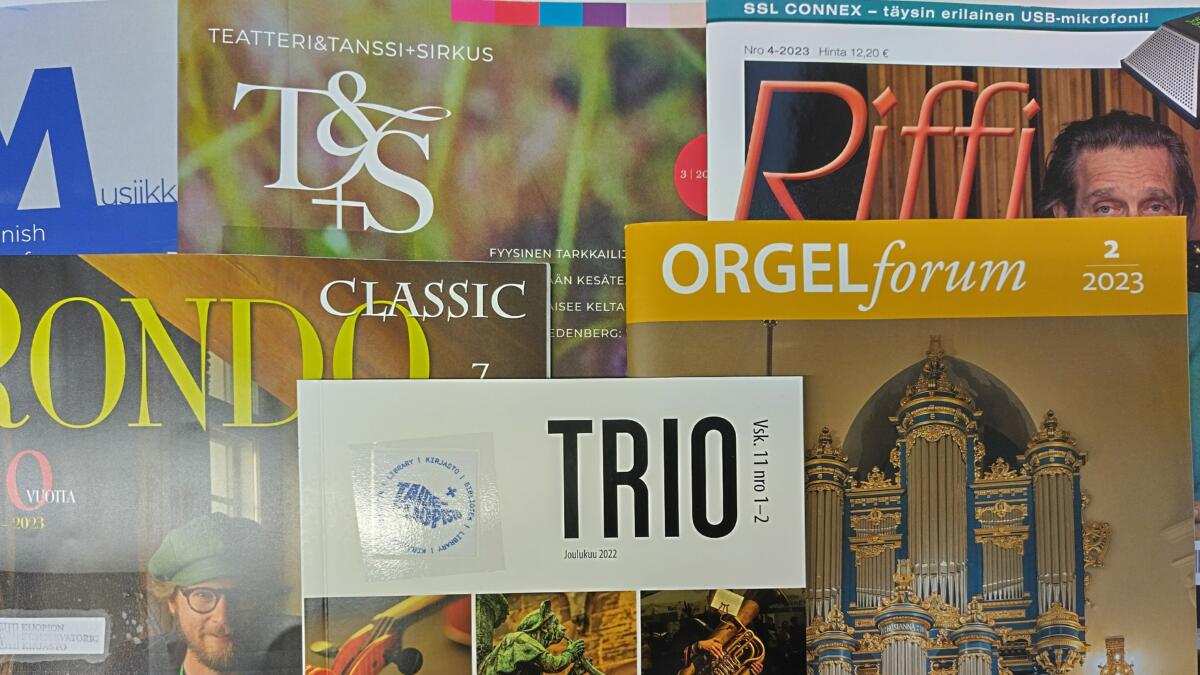 Töölö Campus Library's magazine collection has been opened for borrowing, with the exception of the latest issue. The magazine collection can be found on the reading gallery and in the open storage on the second floor of the library. The loan period for magazines is 28 days (maximum loan period is two years).
New journals in Uniarts Library's collections
Based on the aquisition proposals, the library has ordered the following journals for its magazine collections from 2023 onwards.
Since 1952, Aperture has been required reading for everyone seriously interested in photography. Now you can access in-depth interviews with master and emerging photographers. You'll find Aperture in the magazine shelves at Sörnäinen Campus Library.
Made by printmakers for printmakers. Pressing matters speaks to artists about their creative processes and passion for print. Expect inky fingers, creative workspaces, sketchbooks and prints made using all kinds of techniques and mediums. Pressing matters is a part of the magazine collections of Sörnäinen Campus Library.
Eye, the international review of graphic design, is a printed magazine about graphic design and visual culture. You'll find the magazine in the magazine shelves at Sörnäinen Campus Library.
Sound Studies: An Interdisciplinary Journal is an international, peer reviewed and inter-disciplinary journal in sound studies, providing a unique forum for the development of the subject within a range of disciplines. The journal encourages the study and research of sound by publishing submissions that are interdisciplinary, theoretical, empirically rich and critical in nature. Sound Studies is in library's collections as electronic version.