Get It Now service back in use
Uniarts staff and doctoral students can use the article request service Get It Now again.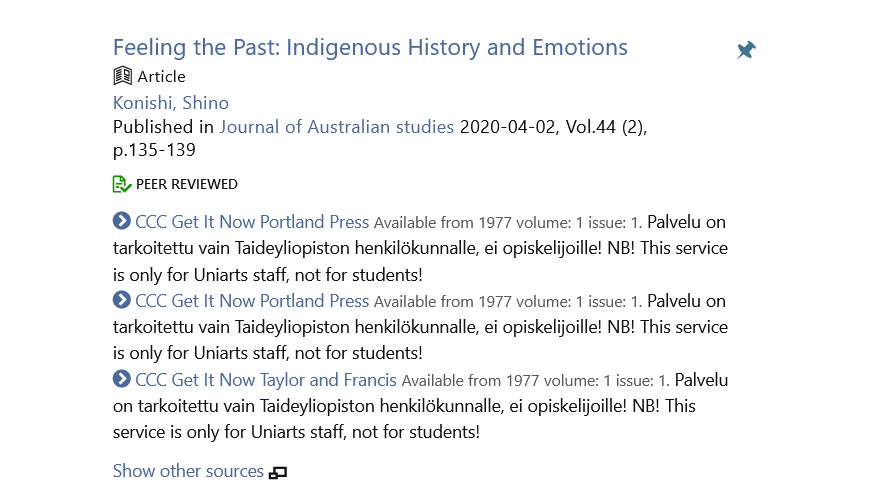 The library provided article request service Get It Now is back in use for Uniarts Helsinki researchers. The service provides almost immediate access via Arsca to individual articles that do not belong to the journals subscribed by the library. 
Get It Now was temporarily discontinued in February. This service delivered by Copyright Clearance Center is for Uniarts researchers, staff, and doctoral students only. Due to the expensiveness of the service, the article requests have been limited to one article per user in 24 hours. 
If you need articles that are not available in the library subscribed journals, or through Get It Now, please see the Alternative access guide, or contact the library.